SOME SCIENCE-BACKED HEALTH BENEFITS OF MARIJUANA
Not teenage read.
It's no longer news that some Countries have legalized medical marijuana.
The American public largely supports the legalization of medical marijuana. At least 84% of the public believes the drug should be legal for medical uses, and recreational pot usage is less controversial than ever, with at least 61% of Americans in support.
Even though some medical benefits of smoking pot may be overstated by advocates of marijuana legalization, recent research has demonstrated that there are legitimate medical uses for marijuana and strong reasons to continue studying the drug's medicinal uses.
Even the NIH's National Institute on Drug Abuse lists medical uses for cannabis.
There are at least two active chemicals in marijuana that researchers think have medicinal applications. Those are cannabidiol (CBD) — which seems to impact the brain without a high— and tetrahydrocannabinol (THC) — which has pain relieving properties and is largely responsible for the high.
But scientists say that limitations on marijuana research mean we still have big questions about its medicinal properties. In addition to CBD and THC, there are another 400 or so chemical compounds, more than 60 of which are cannabinoids. Many of these could have medical uses. But without more research, we won't know how to best make use of those compounds.
More research would also shed light on the risks of marijuana. Even if there are legitimate uses for medicinal marijuana, that doesn't mean all use is harmless. Some research indicates that chronic, heavy users may have impaired memory, learning, and processing speed, especially if they started regularly using marijuana before age 16 or 17.
For some of the following medical benefits, there's a good evidence. For others, there's reason to continue conducting research.
The best-supported medicinal use of marijuana is as a treatment for chronic pain.
A recent report by the National Academies of Sciences, Engineering, and Medicine said there was definitive evidence that cannabis or cannabinoids (which are found in the marijuana plant) can be an effective treatment for chronic pain.
The report said that is "by far the most common" reason people request medical marijuana.
There's also strong evidence medical cannabis can help with muscle spasms.
That same report said there's equally strong evidence marijuana can help with muscle spasms related to multiple sclerosis.
Other types of muscle spasms respond to marijuana as well. People use medical marijuana to treat diaphragm spasms that are untreatable by other, prescribed medications.
It doesn't seem to harm lung capacity, and may even improve it.
There's a fair amount of evidence that marijuana does no harm to the lungs, unless you also smoke tobacco. One study published in Journal of the American Medical Association found that not only does marijuana not impair lung function, it may even increase lung capacity.
Researchers looking for risk factors of heart disease tested the lung function of 5,115 young adults over the course of 20 years. Tobacco smokers lost lung function over time, but pot users actually showed an increase in lung capacity.
It's possible that the increased lung capacity may be due to taking a deep breaths while inhaling the drug and not from a therapeutic chemical in the drug.
The smokers in that study only toked up a few times a month, but a more recent survey of people who smoked pot daily for up to 20 years found no evidence that smoking pot harmed their lungs, either.
The National Academies report said there are good studies showing marijuana users are not more likely to have cancers associated with smoking.
It may be of some use in treating glaucoma, or it may be possible to derive a drug from marijuana for this use.
One of the most common reasons that states allow medical marijuana use is to treat and prevent the eye disease glaucoma, which increases pressure in the eyeball, damaging the optic nerve and causing loss of vision.
Marijuana decreases the pressure inside the eye, according to the National Eye Institute: "Studies in the early 1970s showed that marijuana, when smoked, lowered intraocular pressure (IOP) in people with normal pressure and those with glaucoma."
For now, the medical consensus is that marijuana only lowers IOP for a few hours, meaning there's not good evidence for it as a long term treatment right now. Researchers hope that perhaps a marijuana-based compound could be developed that lasts longer.
It may help control epileptic seizures.
Some studies have shown that cannabidiol (CBD), another major marijuana compound, seems to help people with treatment-resistant epilepsy.
A number of individuals have reported that marijuana is the only thing that helps control their or their children's seizures.
However, there haven't been many gold-standard, double-blind studies on the topic, so researchers say more data is needed before we know how effective marijuana is.
It also decreases the symptoms of a severe seizure disorder known as Dravet's Syndrome.
During the research for his documentary "Weed," Sanjay Gupta interviewed the Figi family, who treated their 5-year-old daughter using a medical marijuana strain high in cannabidiol and low in THC.
The Figi family's daughter, Charlotte, has Dravet Syndrome, which causes seizures and severe developmental delays.
According to the film, the drug decreased her seizures from 300 a week to just one every seven days. Forty other children in the state were using the same strain of marijuana to treat their seizures when the film was made — and it seemed to be working.
The doctors who recommended this treatment said the cannabidiol in the plant interacts with brain cells to quiet the excessive activity in the brain that causes these seizures.
Gupta notes, however, that a Florida hospital that specializes in the disorder, the American Academy of Pediatrics, and the Drug Enforcement agency don't endorse marijuana as a treatment for Dravet or other seizure disorders.
A chemical found in marijuana stops cancer from spreading, at least in cell cultures.
CBD may help prevent cancer from spreading, researchers at California Pacific Medical Center in San Francisco reported in 2007.
Other very preliminary studies on aggressive brain tumors in mice or cell cultures have shown that THC and CBD can slow or shrink tumors at the right dose, which is a strong reason to do more research.
One 2014 study found that marijuana can significantly slow the growth of the type of brain tumor associated with 80% of malignant brain cancer in people.
Still, these findings in cell cultures and animals don't necessarily mean the effect will translate to people — far more investigation is needed.
It may decrease anxiety in low doses.
Researchers know that many cannabis users consume marijuana to relax, but also that many people say smoking too much can cause anxiety. So scientists conducted a study to find the "Goldilocks" zone: the right amount of marijuana to calm people.
According to Emma Childs, an associate professor of psychiatry at the University of Illinois at Chicago and an author of the study, "we found that THC at low doses reduced stress, while higher doses had the opposite effect."
A few puffs was enough to help study participants relax, but a few puffs more started to amp up anxiety. However, people may react differently in different situations.
THC may slow the progression of Alzheimer's disease
Marijuana may be able to slow the progression of Alzheimer's disease, a study led by Kim Janda of the Scripps Research Institute suggests.
The 2006 study, published in the journal Molecular Pharmaceutics, found that THC (the active chemical in marijuana) slows the formation of amyloid plaques by blocking the enzyme in the brain that makes them. These plaques kill brain cells and are associated with Alzheimer's.
A synthetic mixture of CBD and THC seems to preserve memory in a mouse model of Alzheimer's disease. Another study suggested that a THC-based prescription drug called dronabinol was able to reduce behavioral disturbances in dementia patients.
All these studies are in very early stages, though, so more research is needed.
The drug eases the pain of multiple sclerosis.
Marijuana may ease painful symptoms of multiple sclerosis, according to a study published in the Canadian Medical Association Journal.
Jody Corey-Bloom studied 30 multiple sclerosis patients with painful contractions in their muscles. These patients didn't respond to other treatments, but after smoking marijuana for a few days, they reported that they were in less pain.
The THC in marijuana seems to bind to receptors in the nerves and muscles to relieve pain.
It seems to lessen side effects from treating hepatitis C and increase treatment effectiveness.
Treatment for hepatitis C infection is harsh: negative side effects include fatigue, nausea, muscle aches, loss of appetite, and depression. Those side effects can last for months, and lead many people to stop their treatment course early.
But a 2006 study in the European Journal of Gastroenterology and Hepatology found that 86% of patients using marijuana successfully completed their Hep C therapy. Only 29% of non-smokers completed their treatment, possibly because the marijuana helps lessen the treatment's side effects.
Marijuana also seems to improve the treatment's effectiveness: 54% of hep C patients smoking marijuana got their viral levels low and kept them low, in comparison to only 8% of nonsmokers.
Marijuana may help with inflammatory bowel diseases.
Patients with inflammatory bowel diseases like Crohn's disease and ulcerative colitis could benefit from marijuana use, studies suggest.
University of Nottingham researchers found in 2010 that chemicals in marijuana, including THC and cannabidiol, interact with cells in the body that play an important role in gut function and immune responses. The study was published in the Journal of Pharmacology and Experimental Therapeutics.
The body makes THC-like compounds that increase the permeability of the intestines, allowing bacteria in. But the cannabinoids in marijuana block these compounds, making the intestinal cells bond together tighter and become less permeable.
But the National Academies report said there isn't enough evidence to be sure whether marijuana really helps with these conditions, so more research is needed.
It relieves arthritis discomfort.


Marijuana alleviates pain, reduces inflammation, and promotes sleep, which may help relieve pain and discomfort for people with rheumatoid arthritis, researchers announced in 2011.
Researchers from rheumatology units at several hospitals gave their patients Sativex, a cannabinoid-based pain-relieving medicine. After a two-week period, people on Sativex had a significant reduction in pain and improved sleep quality compared to placebo users.
Other studies have found that plant-derived cannabinoids and inhaled marijuana can decrease arthritis pain, according to the National Academies report.
Marijuana users tend to be less obese and have a better response to eating sugar.
A study published in the American Journal Of Medicine suggested that pot smokers are skinnier than the average person and have healthier metabolism and reaction to sugars, even though they do end up eating more calories.
The study analyzed data from more than 4,500 adult Americans — 579 of whom were current marijuana smokers, meaning they had smoked in the last month. About 2,000 people had used marijuana in the past, while another 2,000 had never used the drug.
The researchers studied how the participants' bodies responded to eating sugars. They measured blood-sugar levels and the hormone insulin after participants hadn't eaten in nine hours, and after they'd eaten sugar.
Not only were pot users thinner, their bodies also had a healthier response to sugar. Of course, the study couldn't determine whether the marijuana users were like this to begin with or if these characteristics were somehow related to their smoking.
Marijuana may help veterans suffering from PTSD.
In 2014, the Colorado Department of Public Health awarded $2 million to the Multidisciplinary Association for Psychedelic Studies (one of the biggest proponents of marijuana research) to study marijuana's potential for people with post-traumatic stress disorder.
Naturally occurring cannabinoids, similar to THC, help regulate the system that causes fear and anxiety in the body and brain.
Marijuana is approved to treat PTSD in some states already — in New Mexico, PTSD is the number one reasonfor people to get a license for medical marijuana.
But there are still questions about the safety of using marijuana while suffering from PTSD, which this study — which has taken a while to get off the ground — will hopefully help answer.
Top 10 Most Beautiful Places To Visit Before You Die!
Everyone wants to travel the world and visit the beautiful sites, but with so many places to visit where do you start? Here we come to you with the list of 10 most incredibly super awesome places to visit around the world, before you die.
Whitehaven Beach – Australia
Whitehaven Beach is known for its white sands. The Beach is a 7 km stretch along Whitsunday Island. The island is accessible by boat from the mainland tourist ports of Airlie Beach and Shute Harbour, as well as Hamilton Island. The Beach was named the top Eco Friendly Beach in the world by CNN.com. Dogs are not permitted on the beach and cigarette smoking is prohibited.
Westin Maui Resort & Spa Hawaii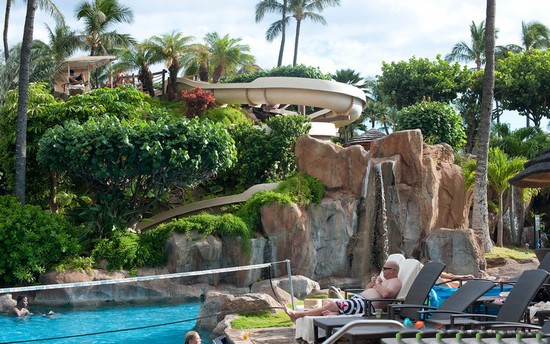 A fantastic lobby with waterfalls and pools greets visitors to this lush Kaanapali resort where the impressive scenery, friendly service, fabulous spa and awesome swimming pools are the highlights. The Westin Maui Resort & Spa, Ka'anapali is located along a breathtaking stretch of the gorgeous, white-sand Ka'anapali Beach.
The Fairy Pools on the Isle of Skye – Scotland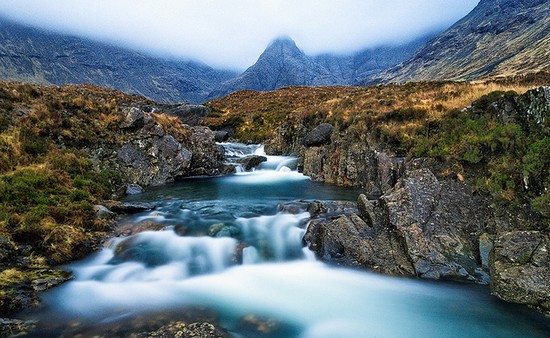 If you are backpacking in Scotland generally or are planning a trip to the Isle of Skye then I heartily recommend that you visit the so-called Fairy Pools.The Fairy Pools is located in Cuillins Hills, Isle of Skye, Scotland. The Fairy Pools are a series of clear, cold pools and waterfalls formed as Allt Coir' a' Mhadaidh tumbles down from the foothills of the Black Cuillins into Glen Brittle.
Marble Caverns of Carrera Lake – Chile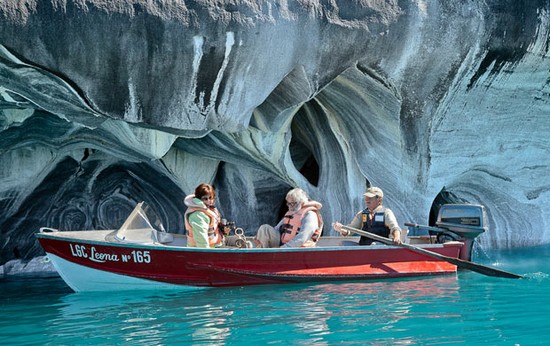 Azure temple, Lake General Carrera in Patagonia, Chile, A natural wonder that could be the world's most beautiful cave network. An Azure Temple created by nature, the walls of this network of water-filled marble caverns show just how magnificent the precious geography of our planet can be.
The Shahara Bridge – Yemen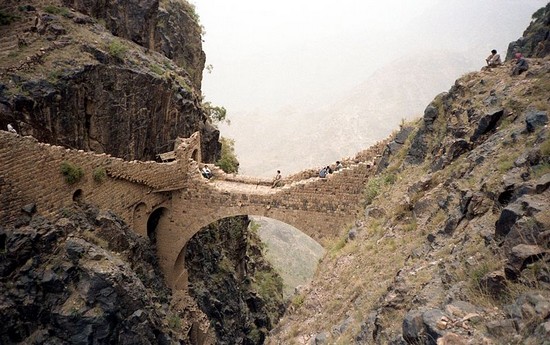 This bridge was constructed in 17th century to connect towns at the tops of mountains in the state of Yemen. Shahara Bridge built to fight against Turkish invaders. It's a scary bridge and a popular tourist attraction.
FOLLOW US ON:
Havasu Falls – Grand Canyon National Park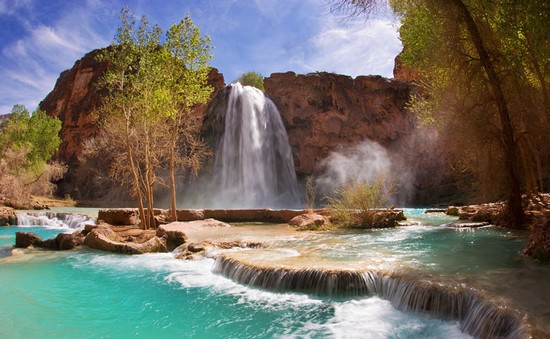 Havasu Falls is paradise on Earth. This is an absolutely amazingly beautiful waterfall located in a remote canyon of Arizona. The spectacular waterfalls and isolated community within the Havasupai Indian Reservation attract thousands of visitors each year. The Havasupai are intimately connected to the water and the land. This blue- green water is sacred to the Havasupai.
Fjaðrárgljúfur Canyon – Iceland

Fjaðrárgljúfur is a canyon in south east Iceland which is up to 100 m deep and about 2 kilometres long, with the Fjaðrá river flowing through it. It is located near the Ring Road, not far from the village of Kirkjubæjarklaustur.The canyon was created by progressive erosion by flowing water from glaciers through the rocks and palagonite over millennia.
Arang Kel, Neelum Valley – Kashmir, Pakistan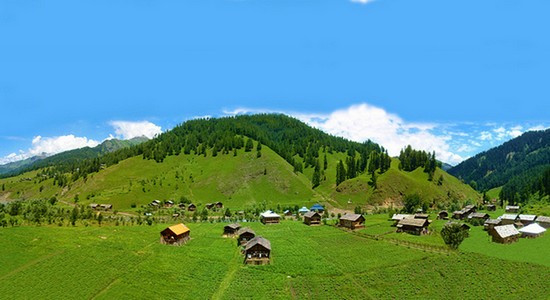 A Breathtaking, Lush Green Village in Neelum Valley, Kashmir. Situated at the hill top near Kel, about 1500 feet ascend from River Neelam. It is also a village full of beautiful sceneries. It is a piece of utmost beauty, one can find in Kashmir. Visit Neelum Valley for Arang Kel, a worth visiting place.
Arang Kel, also known as the Pearl of Neelum Valley. It is undoubtedly one of the most beautiful places to visit once in life. Its an amazing 30-45 mins trek from Kel. I must say! It's just breathtaking.
The Dark Hedges – Northern Ireland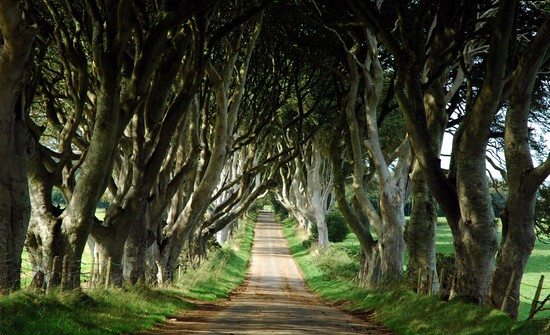 This beautiful avenue of beech trees was planted by the Stuart family in the eighteenth century. The Dark Hedges is one of the most photographed natural phenomena in Northern Ireland and a popular attraction for tourists from across the world. It was intended as a compelling landscape feature to impress visitors.
This beautiful tree tunnel has been used to film a scene in HBO's popular television series Game of Thrones. Since that the Dark Hedges became so popular, and that's why we included it "top most beautiful places to visit before you die! In addition, the Dark Hedges have also been used in the 2017 Transformers film The Last Knight.
Coast near Marsa Matruh – Egypt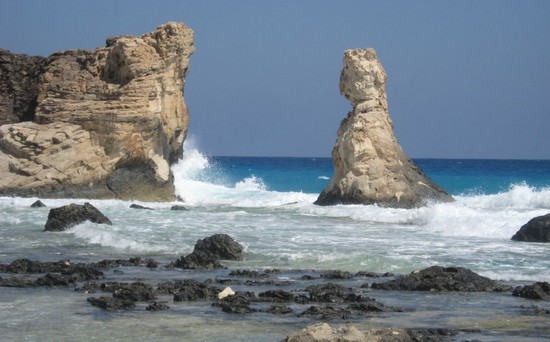 Mersa Matruh is a major Egyptian tourist resort and serves as a getaway resort for Europeans as well as Cairenes eager to flee the capital in the sweltering summer months. It is served by Mersa Matruh Airport. The city is known for its white soft sands and calm transparent waters.
Marsa Matruh is a cool attraction for beach lovers. It has become a destination for millions of tourists. The beach there is too good. Sugar sand, crystal clear blue water that has a coolness to it during the most hot months of the year. However, not much coral or underwater activities there.
Carbon dioxide could help reduce belly fat
Scientists have identified a new technique that eliminates stomach fat with the first randomised, controlled trial testing of carbon dioxide gas injections.
A report published in the Northwestern Medicine noted that the changes were modest and did not result in long-term fat reduction.
FOLLOW US ON:
The lead author and the vice-chair of dermatology at Northwestern University, Feinberg School of Medicine, Dr. Murad Alam, said, "Carboxytherapy could potentially be a new and effective means of fat reduction. It still needs to be optimised. So, it is long lasting."
The paper was published in the Journal of the American Academy of Dermatology described the new technique as a "safe, inexpensive gas, and injecting it into fat pockets may be preferred by patients who like natural treatments."
According to sciencedaily.com, the current technologies routinely used for non-invasive fat reduction include cryolipolysis, high intensity ultrasound, radiofrequency, chemical adipocytolysis and laser-assisted fat reduction.
The new technique, known as Carboxytherapy, has been performed primarily outside the United States, with a few clinical studies suggesting that it may provide a lasting improvement in abdominal contours.
TO DOWNLOAD OUR MOBILE NEWS APP CLICK HERE
Researchers Identifies the genome of the most common cancer among younger men
Researchers from the University of North Carolina's Lineberger Comprehensive Cancer Center and a consortium of other institutions have successfully mapped the genome of testicular cancer, the most commonly diagnosed cancer among men ages 15 to 44. The results could help physicians better determine future treatment options for the disease, as well as give patients information about the biomarkers to watch for if their cancer comes back.
Mapping the testicular cancer genome was carried out as part of the larger Cancer Genome Atlas Research Network, an initiative with the goal of comprehensively characterizing different types of cancer. For each cancer, a variety of sequencing techniques are used, including DNA, RNA and miRNA sequencing, along with other clinical data-gathering approaches. By studying the cancers in as much detail as possible, the researchers hope to better understand the relationships between these data types.
"Testicular germ cell cancers are highly curable; however, there is often extensive over-treatment or aggressive surgery," Katherine Hoadley, assistant professor in the UNC School of Medicine Department of Genetics, told Digital Trends. "We identified miRNAs that are specific to different histology types. These represent a potential avenue for further research to develop minimally invasive serum markers to assess if the tumor has recurred, or to identify the likely histologic components which could help with treatment decisions."
In the case of UNC's testicular cancer mapping, researchers analyzed 137 testicular germ cell tumors to find unique molecular features. They discovered certain changes in the RAS gene family. These are the type of genes that make proteins involved in cell signaling pathways that control cell growth and death. Members of the RAS family include KRAS, HRAS, and NRAS, the most common oncogenes in human cancer.
FOLLOW US ON:
"We identified distinct molecular events that were associated with different histological types of testicular germ cell cancer," Hoadley said. "While we found recurrent mutations in KIT, KRAS, and NRAS, they were only discovered in a subset of seminomas. However, we noted strong epigenetic components — DNA methylation and miRNA — that are likely very important in testicular germ cell tumorigenesis. We also identified a previously underappreciated subset of seminomas defined by KIT mutations that likely occur early. These tumors had a complete global lack of DNA methylation that locks them in a state with similarity to primordial germ cells."
Hopefully, this turns out to be yet another piece in the puzzle on the road to curing cancer once and for all. While we're still a long way from that, mapping the genome of existing cancers will give scientists far more information about exactly what it is that they're up against.
TO DOWNLOAD OUR MOBILE NEWS APP CLICK HERE
DIGITAL TRENDS