Causes Of Chest Pain On The Right Side.
Most people are familiar with left-sided chest pain and how it can indicate serious heart problems, such as a heart attack or other heart diseases.
Right-sided chest pain is not usually talked about as often, but can still indicate a variety of problems.
Pain in the right side of the chest can result from direct injury or inflammation of certain structures, or by referred pain. Referred pain is when pain originates in a different part of the body.
FOLLOW US ON:
Right-sided chest pain can be caused by many different conditions, illnesses, and injuries. Here are 17 potential causes.
1. Anxiety or stress
Severe anxiety or stress can trigger an anxiety attack. In some people, an anxiety attack has many of the same symptoms of a heart attack, including chest pain, dizziness, heart palpitations, and difficulty breathing.
An anxiety attack can be caused by a stressful event or may occur randomly. As many of the symptoms are similar to a heart attack, it is crucial for anyone who is uncertain about their symptoms to seek medical attention.
2. Muscle strain
The chest wall is made up of many different muscles. It is very easy to strain or sprain these muscles by increased exercise or activity, or from stress or tension.
This type of chest pain, though it can be uncomfortable, is easily resolved with rest and over-the-counter pain relievers.
3. Trauma
A traumatic injury, such as from a fall, a sharp blow to the chest, or a motor vehicle accident, can damage the nerves, blood vessels, and muscles within the chest.
It is also possible to damage the heart, lungs, or other internal organs with this kind of an injury.
Anyone who has an accident like this should call the doctor or emergency services, as internal injuries are not always apparent.
4. Costochondritis
Costochondritis is an inflammation of the cartilage that connects the ribs to the main breastbone in the front of the chest.
The pain from costochondritis may be severe and can be caused by intense coughing, infection, or traumatic injury.
Costochondritis usually goes away on its own, but people may need extra rest, pain relievers, and hot or cold compresses to aid recovery.
5. Rib fracture
A rib fracture is a break in the bones that protect the internal organs in the chest.
It can be very painful and can lead to serious complications if not treated correctly.
Rib fractures are usually caused by a fall or impact to the chest but can also be caused by severe coughing. If the break is on the right side, it can cause pain, swelling, and tenderness in that area.
6. Pneumothorax
A pneumothorax or collapsed lung occurs when air escapes from the lung and gets into the space between the lung and the chest wall.
This makes it difficult for the lung to expand when breathing and can cause sudden and significant pain or discomfort. Someone with this condition would also experience a shortness of breath, a rapid heartbeat, and dizziness. They may even collapse suddenly.
7. Pleurisy
Pleurisy is an inflammation of the membranes that surround the lungs. This inflammation causes friction between these two layers of tissue, which can cause sharp and severe pain when breathing.
Usually, there is a thin fluid-filled space in between the lining of the lungs and the lining of the chest cavity. As someone breathes in and out, the lungs can glide over this tissue smoothly.
8. Pleural effusions
A pleural effusion is the buildup of fluid in between the layers of tissue outside of the lungs. It can cause chest pain and shortness of breath. Breathing may get more difficult over time, so it is essential to see a doctor.
9. Pneumonia
Pneumonia is an infection of the lungs. It can be caused by many different bacterial, viral, and fungal organisms.
People with pneumonia often experience chest pain when breathing and coughing. Other symptoms of pneumonia include fever, chills, a cough, and loss of appetite.
10. Pulmonary hypertension
Pulmonary hypertension is a condition that causes high blood pressure in the blood vessels that connect the heart and lungs.
Over time, this makes the heart work harder to pump blood throughout the body and can cause chest pain.
11. Pulmonary embolism
Pulmonary embolism is a blood clot that has become lodged in the lungs. It can be life-threatening if not treated quickly.
If it occurs in the right lung, it can cause right-sided chest pain. Additional symptoms include shortness of breath, rapid breathing, and coughing up blood.
The pain and other symptoms of pulmonary embolism usually come on suddenly and require emergency medical attention.
12. Lung cancer
Lung cancer causes chest pain, coughing, and shortness of breath as the growth starts to interfere with the normal functioning of the lungs.
13. Chest tumors
Growths within the chest or chest wall, whether or not they are cancerous, can also cause chest pain.
As the tumor grows, it will put pressure on the nerves or blood vessels that are nearby, causing pain or discomfort.
14. Heart disease
While most people associate left-sided chest pain with a heart attack or other heart ailment, right sided pain is also possible, especially if heart disease affects the right side of the heart.
15. Shingles
The virus that causes chickenpox also causes shingles. Someone with this condition has inflammation of a section of nerves as well as the skin and structures surrounding them.
If the affected nerves are in the chest, it can cause chest pain. Shingles tends only to affect one side of the body.
At first, shingles may cause pain and sensitivity in one area, as well as a fever. It will later develop into a painful, itchy rash.
16. Heartburn or acid reflux
Heartburn is caused by stomach acid that has passed back up into the food pipe from the stomach.
The food pipe is located within the chest, so it can cause chest pain that seems to come from the right side.
17. Liver, gallbladder, or pancreas problems
These structures play a vital role in normal digestion and have other essential functions. They are located in the top of the right side of the abdomen.
Gallstones, pancreatitis, and liver disease are just a few of the conditions that can cause referred pain in the right side of the chest.
Whenever someone is experiencing chest pain, regardless of the location within the chest, they should mention it to their doctor promptly.
While there are many explanations for right-sided chest pain that are not an emergency, there are some medical conditions that require urgent care.
Signs that someone needs emergency care include:
sudden onset of severe chest pain

crushing pain in the chest

chest pain with shortness of breath

pain that radiates to the jaw or arms

chest pain accompanied by dizziness or weakness

change in or loss of consciousness

The outlook for someone having right-sided chest pain varies depending on the cause of the discomfort.

If pain persists despite treatment, it is important to continue to follow up with the doctor for further diagnosis and treatment.

TO DOWNLOAD OUR MOBILE TV APP CLICK HERE
FOLLOW US ON:
Top 10 Most Beautiful Places To Visit Before You Die!
Everyone wants to travel the world and visit the beautiful sites, but with so many places to visit where do you start? Here we come to you with the list of 10 most incredibly super awesome places to visit around the world, before you die.
Whitehaven Beach – Australia
Whitehaven Beach is known for its white sands. The Beach is a 7 km stretch along Whitsunday Island. The island is accessible by boat from the mainland tourist ports of Airlie Beach and Shute Harbour, as well as Hamilton Island. The Beach was named the top Eco Friendly Beach in the world by CNN.com. Dogs are not permitted on the beach and cigarette smoking is prohibited.
Westin Maui Resort & Spa Hawaii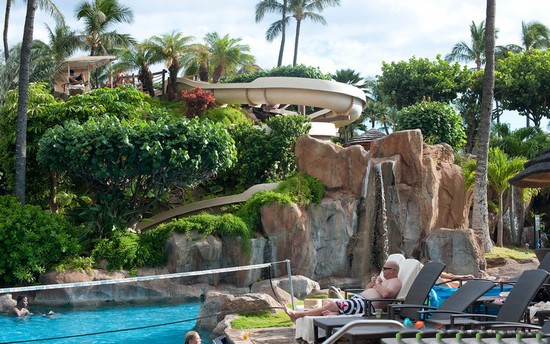 A fantastic lobby with waterfalls and pools greets visitors to this lush Kaanapali resort where the impressive scenery, friendly service, fabulous spa and awesome swimming pools are the highlights. The Westin Maui Resort & Spa, Ka'anapali is located along a breathtaking stretch of the gorgeous, white-sand Ka'anapali Beach.
The Fairy Pools on the Isle of Skye – Scotland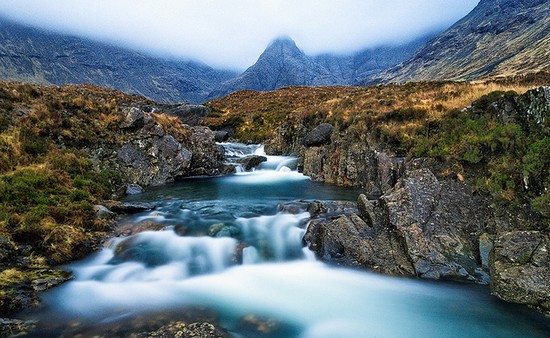 If you are backpacking in Scotland generally or are planning a trip to the Isle of Skye then I heartily recommend that you visit the so-called Fairy Pools.The Fairy Pools is located in Cuillins Hills, Isle of Skye, Scotland. The Fairy Pools are a series of clear, cold pools and waterfalls formed as Allt Coir' a' Mhadaidh tumbles down from the foothills of the Black Cuillins into Glen Brittle.
Marble Caverns of Carrera Lake – Chile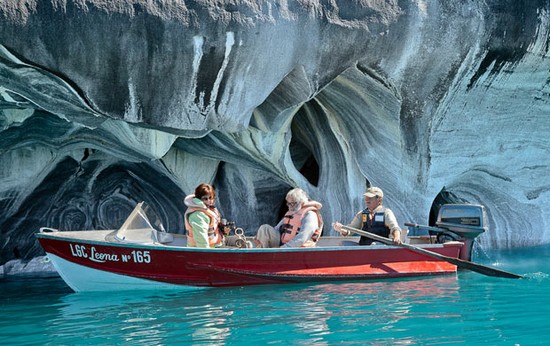 Azure temple, Lake General Carrera in Patagonia, Chile, A natural wonder that could be the world's most beautiful cave network. An Azure Temple created by nature, the walls of this network of water-filled marble caverns show just how magnificent the precious geography of our planet can be.
The Shahara Bridge – Yemen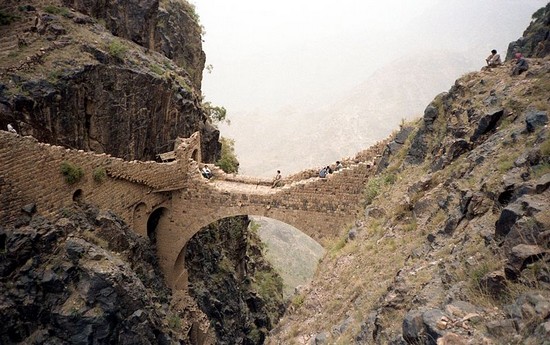 This bridge was constructed in 17th century to connect towns at the tops of mountains in the state of Yemen. Shahara Bridge built to fight against Turkish invaders. It's a scary bridge and a popular tourist attraction.
FOLLOW US ON:
Havasu Falls – Grand Canyon National Park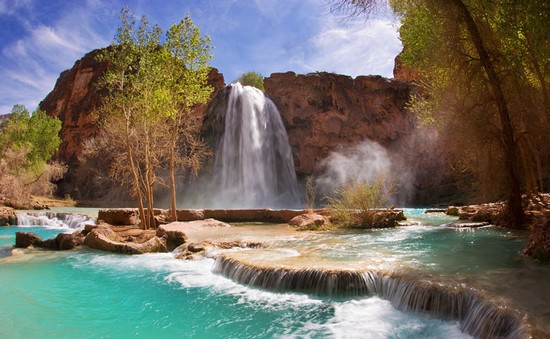 Havasu Falls is paradise on Earth. This is an absolutely amazingly beautiful waterfall located in a remote canyon of Arizona. The spectacular waterfalls and isolated community within the Havasupai Indian Reservation attract thousands of visitors each year. The Havasupai are intimately connected to the water and the land. This blue- green water is sacred to the Havasupai.
Fjaðrárgljúfur Canyon – Iceland

Fjaðrárgljúfur is a canyon in south east Iceland which is up to 100 m deep and about 2 kilometres long, with the Fjaðrá river flowing through it. It is located near the Ring Road, not far from the village of Kirkjubæjarklaustur.The canyon was created by progressive erosion by flowing water from glaciers through the rocks and palagonite over millennia.
Arang Kel, Neelum Valley – Kashmir, Pakistan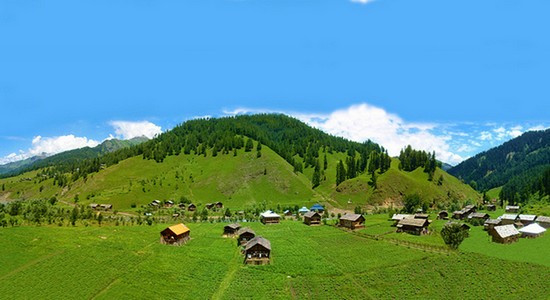 A Breathtaking, Lush Green Village in Neelum Valley, Kashmir. Situated at the hill top near Kel, about 1500 feet ascend from River Neelam. It is also a village full of beautiful sceneries. It is a piece of utmost beauty, one can find in Kashmir. Visit Neelum Valley for Arang Kel, a worth visiting place.
Arang Kel, also known as the Pearl of Neelum Valley. It is undoubtedly one of the most beautiful places to visit once in life. Its an amazing 30-45 mins trek from Kel. I must say! It's just breathtaking.
The Dark Hedges – Northern Ireland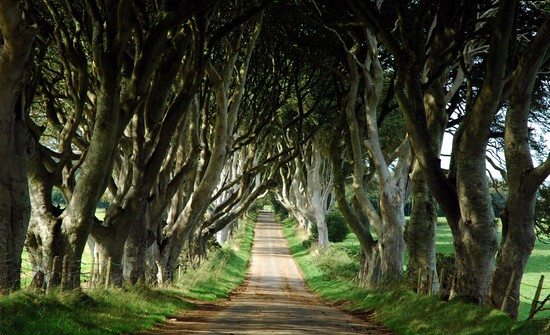 This beautiful avenue of beech trees was planted by the Stuart family in the eighteenth century. The Dark Hedges is one of the most photographed natural phenomena in Northern Ireland and a popular attraction for tourists from across the world. It was intended as a compelling landscape feature to impress visitors.
This beautiful tree tunnel has been used to film a scene in HBO's popular television series Game of Thrones. Since that the Dark Hedges became so popular, and that's why we included it "top most beautiful places to visit before you die! In addition, the Dark Hedges have also been used in the 2017 Transformers film The Last Knight.
Coast near Marsa Matruh – Egypt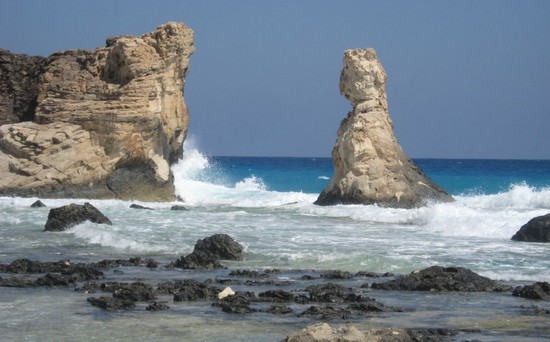 Mersa Matruh is a major Egyptian tourist resort and serves as a getaway resort for Europeans as well as Cairenes eager to flee the capital in the sweltering summer months. It is served by Mersa Matruh Airport. The city is known for its white soft sands and calm transparent waters.
Marsa Matruh is a cool attraction for beach lovers. It has become a destination for millions of tourists. The beach there is too good. Sugar sand, crystal clear blue water that has a coolness to it during the most hot months of the year. However, not much coral or underwater activities there.
Carbon dioxide could help reduce belly fat
Scientists have identified a new technique that eliminates stomach fat with the first randomised, controlled trial testing of carbon dioxide gas injections.
A report published in the Northwestern Medicine noted that the changes were modest and did not result in long-term fat reduction.
FOLLOW US ON:
The lead author and the vice-chair of dermatology at Northwestern University, Feinberg School of Medicine, Dr. Murad Alam, said, "Carboxytherapy could potentially be a new and effective means of fat reduction. It still needs to be optimised. So, it is long lasting."
The paper was published in the Journal of the American Academy of Dermatology described the new technique as a "safe, inexpensive gas, and injecting it into fat pockets may be preferred by patients who like natural treatments."
According to sciencedaily.com, the current technologies routinely used for non-invasive fat reduction include cryolipolysis, high intensity ultrasound, radiofrequency, chemical adipocytolysis and laser-assisted fat reduction.
The new technique, known as Carboxytherapy, has been performed primarily outside the United States, with a few clinical studies suggesting that it may provide a lasting improvement in abdominal contours.
TO DOWNLOAD OUR MOBILE NEWS APP CLICK HERE
Researchers Identifies the genome of the most common cancer among younger men
Researchers from the University of North Carolina's Lineberger Comprehensive Cancer Center and a consortium of other institutions have successfully mapped the genome of testicular cancer, the most commonly diagnosed cancer among men ages 15 to 44. The results could help physicians better determine future treatment options for the disease, as well as give patients information about the biomarkers to watch for if their cancer comes back.
Mapping the testicular cancer genome was carried out as part of the larger Cancer Genome Atlas Research Network, an initiative with the goal of comprehensively characterizing different types of cancer. For each cancer, a variety of sequencing techniques are used, including DNA, RNA and miRNA sequencing, along with other clinical data-gathering approaches. By studying the cancers in as much detail as possible, the researchers hope to better understand the relationships between these data types.
"Testicular germ cell cancers are highly curable; however, there is often extensive over-treatment or aggressive surgery," Katherine Hoadley, assistant professor in the UNC School of Medicine Department of Genetics, told Digital Trends. "We identified miRNAs that are specific to different histology types. These represent a potential avenue for further research to develop minimally invasive serum markers to assess if the tumor has recurred, or to identify the likely histologic components which could help with treatment decisions."
In the case of UNC's testicular cancer mapping, researchers analyzed 137 testicular germ cell tumors to find unique molecular features. They discovered certain changes in the RAS gene family. These are the type of genes that make proteins involved in cell signaling pathways that control cell growth and death. Members of the RAS family include KRAS, HRAS, and NRAS, the most common oncogenes in human cancer.
FOLLOW US ON:
"We identified distinct molecular events that were associated with different histological types of testicular germ cell cancer," Hoadley said. "While we found recurrent mutations in KIT, KRAS, and NRAS, they were only discovered in a subset of seminomas. However, we noted strong epigenetic components — DNA methylation and miRNA — that are likely very important in testicular germ cell tumorigenesis. We also identified a previously underappreciated subset of seminomas defined by KIT mutations that likely occur early. These tumors had a complete global lack of DNA methylation that locks them in a state with similarity to primordial germ cells."
Hopefully, this turns out to be yet another piece in the puzzle on the road to curing cancer once and for all. While we're still a long way from that, mapping the genome of existing cancers will give scientists far more information about exactly what it is that they're up against.
TO DOWNLOAD OUR MOBILE NEWS APP CLICK HERE
DIGITAL TRENDS