Dubai begins building 'world's tallest' tower
Dubai began construction work Monday on a tower that will stand higher than its Burj Khalifa, which is currently the world's tallest skyscraper.
The Gulf emirate's ruler, Sheikh Mohammed bin Rashid al-Maktoum, marked the groundbreaking of The Tower at Dubai Creek Harbour as construction workers laid foundations for the skyscraper at a vast patch of sand.
The structure "will be the world's tallest tower when completed in 2020," said a statement issued at the ceremony.
Dubai's developer giant Emaar Properties announced plans to build the viewing tower in April, saying it will be "a notch" higher than Burj Khalifa, which stands 828 metres (2,700 feet) high.
Emaar has not revealed the exact final height of the tower.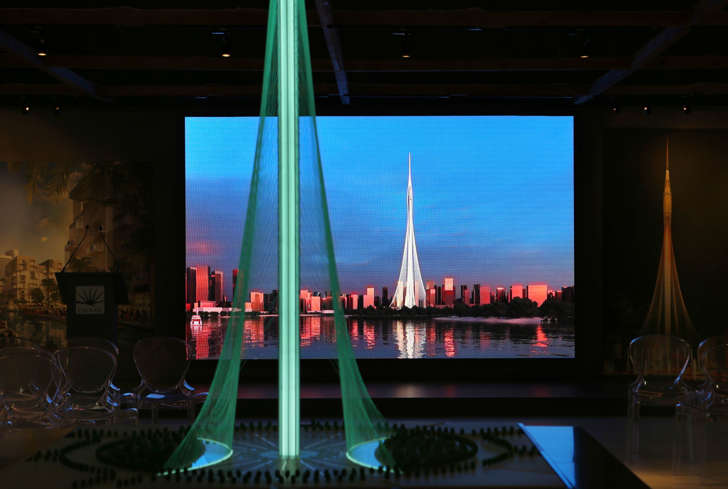 It said in April that the structure will cost around $1 billion (900 million euros).
Designed by Spanish-Swiss architect Santiago Calatrava Valls, the tower will have observation decks providing 360-degree views of the coastal city.
Emaar Chairman Mohamed Alabbar said the tower will completed before the Expo 2020 trade fair which Dubai is preparing to host.
In April, Emaar said the tower will be slender, evoking the image of a minaret, and will be anchored to the ground with sturdy cables.
Dubai has established a reputation for building dozens of futuristic skyscrapers, which have transformed its skyline.
Saudi Arabia's Kingdom Holding is building a tower in Jeddah that is planned to surpass the Burj Khalifa, rising more than a kilometre.
Top 10 Most Beautiful Places To Visit Before You Die!
Everyone wants to travel the world and visit the beautiful sites, but with so many places to visit where do you start? Here we come to you with the list of 10 most incredibly super awesome places to visit around the world, before you die.
Whitehaven Beach – Australia
Whitehaven Beach is known for its white sands. The Beach is a 7 km stretch along Whitsunday Island. The island is accessible by boat from the mainland tourist ports of Airlie Beach and Shute Harbour, as well as Hamilton Island. The Beach was named the top Eco Friendly Beach in the world by CNN.com. Dogs are not permitted on the beach and cigarette smoking is prohibited.
Westin Maui Resort & Spa Hawaii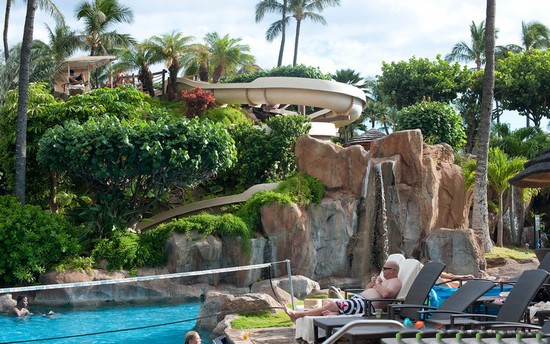 A fantastic lobby with waterfalls and pools greets visitors to this lush Kaanapali resort where the impressive scenery, friendly service, fabulous spa and awesome swimming pools are the highlights. The Westin Maui Resort & Spa, Ka'anapali is located along a breathtaking stretch of the gorgeous, white-sand Ka'anapali Beach.
The Fairy Pools on the Isle of Skye – Scotland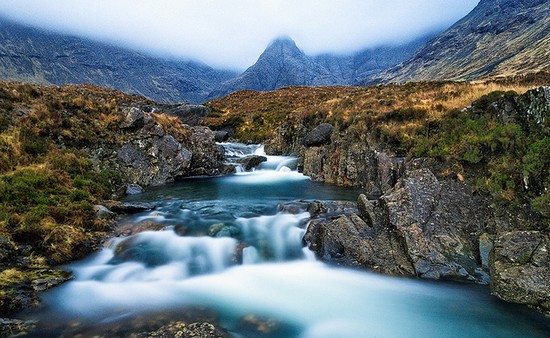 If you are backpacking in Scotland generally or are planning a trip to the Isle of Skye then I heartily recommend that you visit the so-called Fairy Pools.The Fairy Pools is located in Cuillins Hills, Isle of Skye, Scotland. The Fairy Pools are a series of clear, cold pools and waterfalls formed as Allt Coir' a' Mhadaidh tumbles down from the foothills of the Black Cuillins into Glen Brittle.
Marble Caverns of Carrera Lake – Chile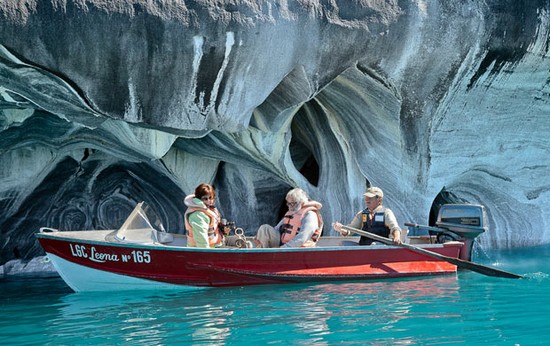 Azure temple, Lake General Carrera in Patagonia, Chile, A natural wonder that could be the world's most beautiful cave network. An Azure Temple created by nature, the walls of this network of water-filled marble caverns show just how magnificent the precious geography of our planet can be.
The Shahara Bridge – Yemen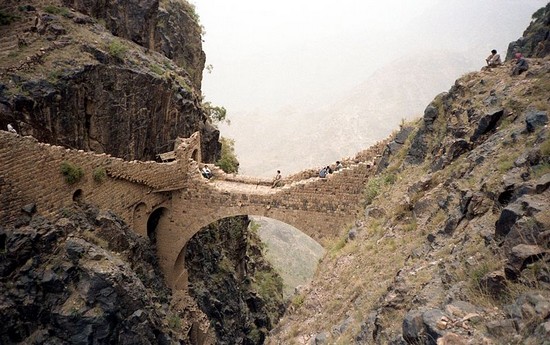 This bridge was constructed in 17th century to connect towns at the tops of mountains in the state of Yemen. Shahara Bridge built to fight against Turkish invaders. It's a scary bridge and a popular tourist attraction.
FOLLOW US ON:
Havasu Falls – Grand Canyon National Park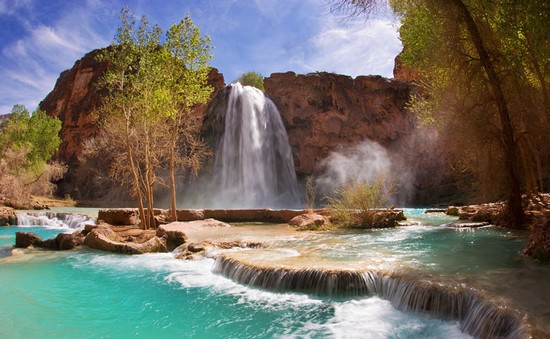 Havasu Falls is paradise on Earth. This is an absolutely amazingly beautiful waterfall located in a remote canyon of Arizona. The spectacular waterfalls and isolated community within the Havasupai Indian Reservation attract thousands of visitors each year. The Havasupai are intimately connected to the water and the land. This blue- green water is sacred to the Havasupai.
Fjaðrárgljúfur Canyon – Iceland

Fjaðrárgljúfur is a canyon in south east Iceland which is up to 100 m deep and about 2 kilometres long, with the Fjaðrá river flowing through it. It is located near the Ring Road, not far from the village of Kirkjubæjarklaustur.The canyon was created by progressive erosion by flowing water from glaciers through the rocks and palagonite over millennia.
Arang Kel, Neelum Valley – Kashmir, Pakistan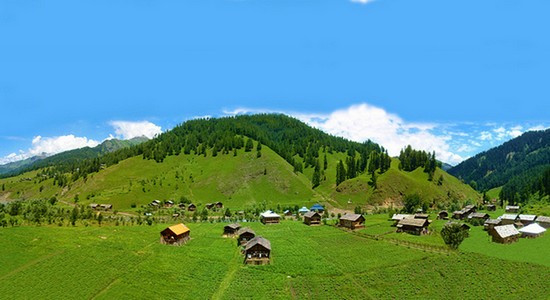 A Breathtaking, Lush Green Village in Neelum Valley, Kashmir. Situated at the hill top near Kel, about 1500 feet ascend from River Neelam. It is also a village full of beautiful sceneries. It is a piece of utmost beauty, one can find in Kashmir. Visit Neelum Valley for Arang Kel, a worth visiting place.
Arang Kel, also known as the Pearl of Neelum Valley. It is undoubtedly one of the most beautiful places to visit once in life. Its an amazing 30-45 mins trek from Kel. I must say! It's just breathtaking.
The Dark Hedges – Northern Ireland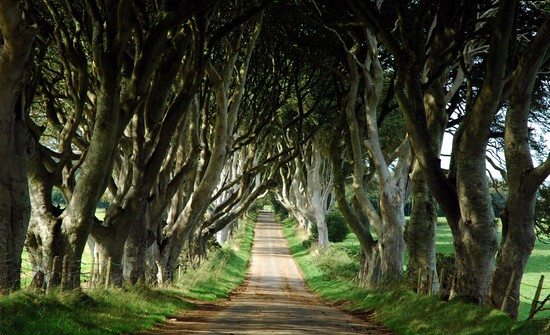 This beautiful avenue of beech trees was planted by the Stuart family in the eighteenth century. The Dark Hedges is one of the most photographed natural phenomena in Northern Ireland and a popular attraction for tourists from across the world. It was intended as a compelling landscape feature to impress visitors.
This beautiful tree tunnel has been used to film a scene in HBO's popular television series Game of Thrones. Since that the Dark Hedges became so popular, and that's why we included it "top most beautiful places to visit before you die! In addition, the Dark Hedges have also been used in the 2017 Transformers film The Last Knight.
Coast near Marsa Matruh – Egypt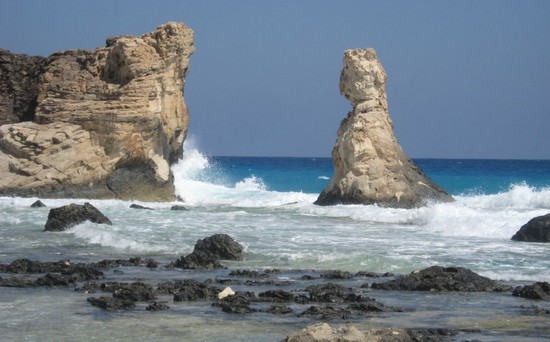 Mersa Matruh is a major Egyptian tourist resort and serves as a getaway resort for Europeans as well as Cairenes eager to flee the capital in the sweltering summer months. It is served by Mersa Matruh Airport. The city is known for its white soft sands and calm transparent waters.
Marsa Matruh is a cool attraction for beach lovers. It has become a destination for millions of tourists. The beach there is too good. Sugar sand, crystal clear blue water that has a coolness to it during the most hot months of the year. However, not much coral or underwater activities there.
5 Countries Where People Live the Longest
5. ISRAEL: A combination of a Mediterranean-influenced diet, strong family and cultural values, and a sharp health system helps Israel rank fifth for longevity. Plus, the rate of alcohol consumption in Israel is one of the lowest in the world, despite Tel Aviv's hedonistic reputation.
4. JAPAN
People in Japan continue to outlive those in other countries, thanks to healthcare improvements, a fresh diet, and active lifestyle. National Geographic expert and author on the subject Dan Buettner visited centenarians on the island of Okinawa, once called the land of immortals. He found out that older Okinawans possess a strong sense of purpose, or ikigai, which translates roughly to "that which makes one's life worth living."
FOLLOW US ON:
3. SOUTH KOREA
South Korean women will be the first in the world to have an average life expectancy above 90, a new study suggests. Researchers looking for answers find some consensus: investments in medical care, a health-conscious culture, and a healthy diet underpinned by the ubiquitous presence of fermented vegetables.
2. SWITZERLAND
In second place, Switzerland boasts wealth, a sense of well-being, and superior healthcare–although a love of blood pressure-reducing chocolate doesn't hurt. The Organisation for Economic Cooperation and Development (OECD) notes that the nation's high water quality contributes to a healthier population.
1. ITALY
The Italian pace of life—which values free time, close family bonds, frequent walks, and plenty of sunshine—helps the country top the life expectancy charts. Buettner traveled to the island of Sardinia to investigate a rare genetic quirk found in inhabitants: the M26 marker linked to exceptional longevity.
TO DOWNLOAD OUR MOBILE TV APP CLICK HERE